Reality-Based Leadership: Implications for Academic Nursing Leadership
Aired November 16, 2017
Conference Webcast Details
Each year, AACNís Baccalaureate Education Conference brings together hundreds of professionals engaged in baccalaureate level nursing education and interested in leadership opportunities. An extraordinary agenda/program offering lively discussions and insightful presentations on timely issues enables participants to immerse themselves in a rich learning environment with colleagues, thought leaders and industry experts.
A live recording is available from the 2017 Baccalaureate Education Conference featuring the dynamic visionary and skilled leader Cy Wakeman. Dive in and learn more about "Reality-Based Leadership: Implications for Academic Nursing Leadership" today.
About the speaker:
Cy Wakeman, author of Reality Based Leadership, and No Ego, provides dynamic examples and specific strategies to start leading first and managing second in an academic environment. Utilizing innovative methodologies, this presentation emphasizes how to deal with the facts of your reality while minimizing the drama. A dynamic visionary and a skilled leader, Ms. Wakeman shares her approach to reducing conflict and solving long term problems.
This live event was recorded on Thursday, November 16, 2017 at the AACN Baccalaureate Education Conference. To find out more about future conferences, check out our website.
Objective:
Describe means to manage workplace drama and increase productivity.
Pricing and CE Credit
This webcast is free to deans, faculty, staff and students from AACN member schools of nursing. All non-member audiences will be required to pay a $99 webinar fee.†
Continuing Education Credits
Eligible attendees may receive one continuing nursing education (CNE) contact hour for participating in this webinar. The American Association of Colleges of Nursing (AACN) is an accredited CNE-provider by the American Nurses Credentialing Centerís Commission on Accreditation.
Speakers
| Name | Organization | Speaking At |
| --- | --- | --- |
Speaker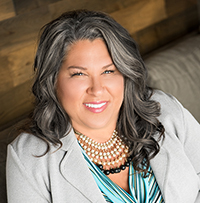 Cy Wakeman, MS
President and Founder
Reality-Based Leadership
Cy Wakeman is a dynamic international keynote speaker, business consultant, New York Times bestselling author, and global thought leader with over 25 years experience cultivating a revolutionary new approach to leadership. Wakemanís professional journey began when she was promoted to her first management position in the late 1980ís. Rather than forcing ineffective, conventional management practices into her workplace, Wakeman began developing and teaching her employees a reality-based mindset, one that is founded in personal accountability. What she discovered was inspiring - her employees were not only motivated to succeed, but they were also driven to deliver results, adept to change, and emanate happiness on the job. Inspired to help others transform their organizations and their work, Wakeman began consulting and training.
Location Information
Washington, DC
Continuing Education
Our system is currently down for scheduled maintenance. Your member services will be available again shortly. Please check back soon.