Improving the Work is the Work
Aired February 22, 2018
Conference Webcast Details
Improving the healthcare experience can only be achieved by leveraging the knowledge and expertise of frontline nurses. This critical work will be led in many settings by master's prepared nurses from a variety of backgrounds. In this presentation, Dr. Needleman, a nationally recognized health workforce researcher, discusses the skills and organizational support needed from nurses to fully engage in process and quality improvement and highlights the policy and education implications for nurse educators in order to prepare this 21st century workforce.
Join us live from the Masterís Education Conference on Thursday, February 22, 2018. For more information and other conferences, check out our website. Objective:

Summarize organizational and educational policy implications for preparing the 21st century nursing workforce.
Pricing and CE Credit
NOTE: This webcast is free to deans, faculty, staff and students from AACN Member Schools. All non-member audiences will be required to pay a $99 webinar fee.
Continuing Education Credits
Eligible attendees may receive one continuing nursing education (CNE) contact hour for participating in this webinar. The American Association of Colleges of Nursing (AACN) is an accredited CNE-provider by the American Nurses Credentialing Centerís Commission on Accreditation.
Speakers
| Name | Organization | Speaking At |
| --- | --- | --- |
Speaker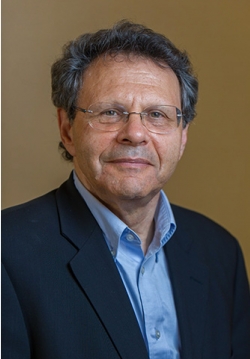 Jack Needleman, PhD, FAAN
Professor and Chair, Department of Health Policy and Management
Los Angeles Fielding School of Public Health, University of California
Dr. Needleman is a Professor in the Department of Health Policy and Management, UCLA Fielding School of Public Health and Associate Director of the UCLA Patient Safety Institute. He teaches courses in health policy analysis and American political institutions and health policy in the masterís programs and research design and research methods to doctoral and MS students, and has previously taught program and policy evaluation. He received his Ph.D. in Public Policy from Harvard University.
Dr. Needlemanís research on the impact of nurse staffing and nursesí working conditions on patient outcomes in hospitals and the business case for increasing nurse staffing received the first Academy Health, Health Services Research Impact Award.
Location Information
Washington, DC
Continuing Education
Our system is currently down for scheduled maintenance. Your member services will be available again shortly. Please check back soon.