Caring for Americaís Heroes: The Impact of Nurses at the VA
2:00-3:00 pm (ET)
Webinar Details & Objectives
Celebrate Veteranís Day with an insiderís look at the important role nurses play in caring for Americaís heroes with Linda McConnell, the Chief Nursing Officer of the Veterans Health Administration (VHA)and Barbara Ward, Director, Center for Minority Veterans (CMV). The speakers will profile the healthcare needs of veterans and how nurses can have a direct impact on serving this population through the provision of culturally competent care. Hear about the dynamic opportunities for nurses interested in working and collaborating with the VA.
This webinars is hosted by AACN and the Graduate Nursing Student Academy (GNSA). For more information about the GNSA, visit www.aacnnursing.org/GNSA. Objectives:

Understand the Veterans Health Administration and the role of nurses within the VA


Analyze the needs and impact of culturally competent care in the veteran health setting.


Recognize resources available on the Directory of Veterans Service Organization that furthers the knowledge for faculty and students.



Pricing and CE Credit
This webinar is free to deans, faculty, staff and students from AACN member schools of nursing. All non-member audiences will be required to pay a $59 webinar fee.†
JOINT Venture with GNSA: This webinar is a joint venture between the AACN Faculty Initiatives department and the Graduate Nursing Student Academy (GNSA). For more information on the GNSA, visit www.aacnnursing.org/GNSA.
Continuing Education Credits:
Eligible attendees may receive one continuing nursing education (CNE) contact hour for participating in this webinar. The American Association of Colleges of Nursing (AACN) is an accredited CNE-provider by the American Nurses Credentialing Centerís Commission on Accreditation.
Speakers
| Name | Organization | Speaking At |
| --- | --- | --- |
Speakers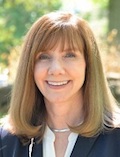 Linda McConnell, MSN
Chief Nursing Officer
Veterans Health Administration
As the VHA Chief Nursing Officer , Linda McConnell provides executive leadership and strategic direction for the Office of Nursing Services. She advises the Under Secretary for Health on nursing issues that impact Veteran care for the over 98,000 VA nursing personnel nationwide. She collaborates with VHA leaders to plan for current and emerging health care needs of our Nationís Veterans.
Since 2008 she has served as Associate Medical Center Director for Patient Care and Nursing at the James H. Quillen VA Medical Center in Johnson City, Tenn. Her responsibilities there include planning, directing and managing that healthcare systemís Nursing Service, Education and Staff Development Service, Sterile Processing Service, Social Work Service and Chaplain Service.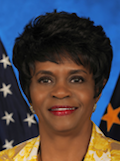 Barbara Ward
Director
Center for Minority Veterans
Ms. Barbara Ward serves as the principal adviser to the Secretary on the adoption and implementation of policies and programs affecting Veterans who are minorities. One of her major responsibilities is to make recommendations to the Secretary, VHA, VBA, NCA and other offices for the establishment or improvement of programs in the department for which Veterans who are minorities are eligible. She also serves as the Designated Federal Officer of the Advisory Committee on Minority Veterans. The Center has oversight of the Minority Veteran Program Coordinators Program ensuring that targeted outreach activities are conducted nationwide for minority Veterans, including Asian Americans, Pacific-Islander, Black, Hispanic, Native American and Alaskan Native Veterans.
†
Location Information
Washington, DC
Continuing Education