Advancing Healthcare Transformation: The New Era Award – A Focus on Faculty Practice
2:00-3:00 pm (ET)
Webinar Description
In this session, the Dean and the Associate Dean for Faculty Practice from the University of Utah will describe strategies to achieve the enhancement of clinical practice in academic nursing. They will discuss the development and expansion of a successful faculty practice that involves 57 faculty in four major arenas. The presenters will explain steps taken to establish faculty practice opportunities within and outside of the University of Utah Health System that generate over $5 million in revenue.
This webinar will be the second in a series, presented to highlight outstanding examples of interprofessional engagement happening across the nation in light of adopting the Advancing Healthcare Transformation: A New Era for Academic Nursing recommendations. The University of Utah College of Nursing and their practice partner, the University of Utah Hospitals and Clinics was a winner of the 2017 AACN New Era for Academic Nursing Award. If you are interested in viewing the first in the series as well, please navigate to the A New Era for Academic Nursing: From Concept to Action webinar page.
Objectives
Describe why faculty practice is essential as core mission for Colleges of Nursing.
Explain the different mechanisms available to establish a faculty practice.
Discuss the benefits of student clinical supervision within a faculty practice.
Analyze one or more strategies for Colleges of Nursing to achieve faculty practice.
Pricing and CE Credit
This webinar is free and open to everyone including non-members, communities of interest, practice representatives, and AACN member schools including deans, faculty, staff, and students.
Continuing Education Credits:
Eligible attendees may receive one continuing nursing education (CNE) contact hour for participating in this webinar. The American Association of Colleges of Nursing (AACN) is an accredited CNE-provider by the American Nurses Credentialing Center's Commission on Accreditation.
Speakers
| Name | Organization | Speaking At |
| --- | --- | --- |
Speakers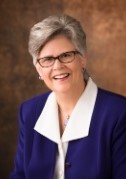 Patricia Gonce Morton, PhD
Dean and Professor
University of Utah College of Nursing
Dr. Patricia G. Morton joined the University of Utah in August 2013 as the Dean of the College of Nursing. She is a tenured professor and holds the Louis H. Peery Presidential Endowed Chair. Dr. Morton is an educator and scholar and is known for her work in critical care nursing and nursing education. She has authored three textbooks, numerous book chapters, and over 50 journal articles. She has served on the editorial board of six nursing journals and for seven years was the editor of the journal AACN Clinical Issues: Advanced Practice in Acute and Critical Care sponsored by the American Association of Critical-Care Nurses. Currently, Dr. Morton is the editor of the Journal of Professional Nursing sponsored by the American Association of Colleges of Nursing. She has presented many papers at regional, national, and international conferences and was a co-investigator on an National Institute of Nursing Research (NINR) funded study examining the psychological response to home automatic external defibrillators. She is a member of the University of Utah Hospitals and Clinics (UUHC) Board of Trustees and the UUHC Health Care Executive Committee, a member of the Western Institute of Nursing, and a fellow in the American Academy of Nursing.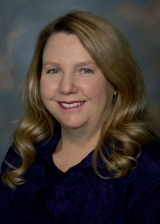 Leissa Roberts, DNP
Associate Dean for Faculty Practice and Professor
University of Utah College of Nursing
Dr. Leissa Roberts is a Certified Nurse Midwife who has been faculty at the University of Utah since 1993. As a Professor in Nursing, she is also the Associate Dean of Faculty Practice, and is responsible for College of Nursing faculty who are Advanced Practice Nurses, facilitating interdisciplinary models of care and development of new faculty practice sites. Dr. Roberts oversees 16 different faculty practices and is responsible for the 55 faculty in those 16 practices. Her specialty is interdisciplinary and collaborative practice. Dr. Roberts was the first nurse in Utah to be recognized as a Health Care Hero and has received this honor twice. She also received the American Association of Nurse Practitioners (AANP) State Advocate Award for Excellence in 2013. She was the recipient of the National Perinatal Association's 2013 Individual Contribution to Maternal Child Health Award. Dr. Roberts is the 2016 Distinguished Alumna for the University of Wyoming.
Location Information
Washington, DC
Continuing Education
Our system is currently down for scheduled maintenance. Your member services will be available again shortly. Please check back soon.