Innovative IPE Instructional Methods: Strategies & Lessons Learned
2:00-3:00 pm (ET)
Webinar Description
Hosted by the Interprofessional Education Collaborative (IPEC)
The Interprofessional Education Collaborative (IPEC) is proud to announce the second webinar in our 2018 IPEC Webinar Series aimed at highlighting trends and activities in interprofessional education (IPE) and practice.
Drs. Alan Dow and Frank Ascione will share inventive strategies on designing opportunities to promote collaborative educational learning and advancing quality evidence-based practice.
Health professions faculty, students, and clinicians will discover best practices that they can use to assist with IPE efforts at their home institutions.
Learn more about the Interprofessional Education Collaborative (IPEC) by visiting www.ipecollaborative.org .
Objectives:
Describe the key structure of IPE programs at Virginia Commonwealth University and the University of Michigan
Explain innovative and evidence based strategies designed to teach the IPE competencies
Identify lessons learned related to achieving desired IPE goals
Pricing and CE Credit
This webinar is free and open to everyone including non-members, communities of interest, practice representatives, and AACN member schools including deans, faculty, staff, and students.
Continuing Education Credits
Eligible attendees may receive one Certified in Public Health (CPH) continuing education credit or one continuing nursing education (CNE) contact hour for participating in this webinar. The American Association of Colleges of Nursing (AACN) is an accredited CNE-provider by the American Nurses Credentialing Centerís Commission on Accreditation. The Association of Schools and Programs of Public Health (ASPPH) works with the Council on Education for Public Health (CEPH) to provide CPH credits. Be sure to also attend the next set of informational IPEC webinars by visiting www.ipecollaborative.org .
Speakers
| Name | Organization | Speaking At |
| --- | --- | --- |
Panelists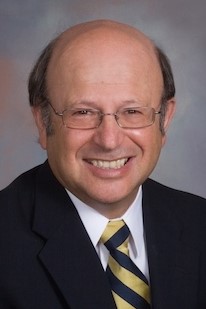 Frank J. Ascione, PharmD, MPH, PhD,
Director, Michigan Center for Interprofessional Education,
Former Dean, College of Pharmacy, University of Michigan
Frank J. Ascione is Professor of Clinical and Social and Administrative Sciences, University of Michigan College of Pharmacy. He was Dean of the College from 2004-14 and has been a faculty member there since 1977. He is also a graduate of the University of Michigan, where he received his BS and PharmD from the College and his MPH and PhD from the School of Public Health. Dean Ascione was director of the American Pharmacists Association (APhA) program that produced the second edition of Evaluation of Drug Interactions and is the author of Principles of Drug Information and Scientific Literature Evaluation: Critiquing Clinical Drug Trials.

Areas of research have included evaluating models of medication therapy management, consumer medication-taking behavior, and the use of technology in pharmacy practice. Dean Ascione's current research focuses on issues related to drug policy, and he teaches a course on issues in regulatory science.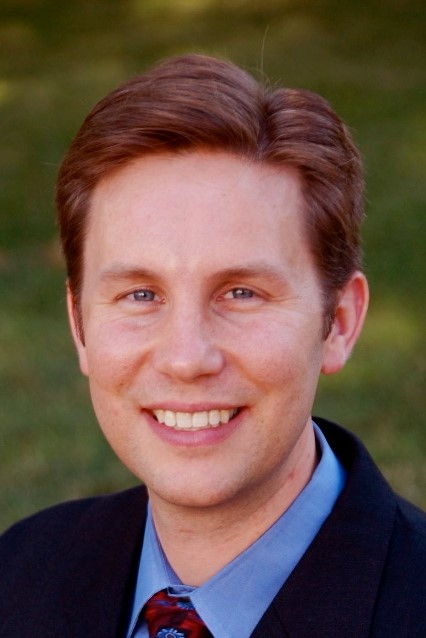 Alan W. Dow, MD, MSHA,
Professor, Seymour and Ruth Perlin Professor of Medicine and Health Administration,
Assistant Vice President of Health Sciences for Interprofessional Education and Collaborative Care, Department of Internal Medicine, Virginia Commonwealth University
Alan Dow, MD, MSHA is the Ruth and Seymour Perlin Professor of Medicine and Health Administration and Director of the Center for Interprofessional Education and Collaborative Care at Virginia Commonwealth University. Under his leadership, the Center develops, implements, and studies initiatives in interprofessional education and collaborative practice across seven schools at VCU, the VCU Health System, and the surrounding community. Over 2000 learners and 100 faculty participate in Center programs annually. He has been supported in this work with funding from the Josiah H. Macy, Jr Foundation as one of the inaugural class of Macy Faculty Scholars, a highly competitive national program focused on developing the next generation of educational leaders. In addition, he has also been funded by the Health Resources and Services Administration and the Centers for Medicare and Medicaid Services. He also serves on the editorial board of the Journal of Interprofessional Care and the Journal of Interprofessional Education and Practice. A practicing internist, Alan attended medical school at Washington University and completed residency in internal medicine and a health administration degree at VCU.
Moderator

Lisa Howley, PhD,
Senior Director of Strategic Initiatives and Partnerships, Association of American Medical Colleges,
Lisa Howley is an experienced Educational Psychologist who has spent over 20 years advancing medical education. She currently leads strategic efforts to support the advancement of teaching and learning across the continuum of medical education. She oversees the newly formed Strategic Initiatives and Partnerships unit within the Medical Education Cluster. Prior to becoming the Senior Director of Initiatives and Partnerships at the Association of American Medical Colleges, she served as the Assistant Vice President of Medical Education and Physician Development for the Carolinas HealthCare System in North Carolina. In that role, she led a number of medical education initiatives across the professional development continuum, including graduate medical education accreditation and physician leadership development. She concurrently served as the Assistant Professor of Educational Research at the University of North Carolina School of Medicine, where she supported curriculum and faculty development at the UNC regional campus in Charlotte, and engaged in scholarship contributing to empirical and conceptual literature in evaluation and assessment of clinical performance.
She received her Bachelorís degree in Psychology from the University of Central Florida, and both her Master of Education and Ph.D. in Educational Psychology from the University of Virginia.
Location Information
Washington, DC
Continuing Education
Our system is currently down for scheduled maintenance. Your member services will be available again shortly. Please check back soon.