What Clinicians Know About Disaster Preparedness
Aired on August 8th, 2017
General Overview
The United States needs a healthcare and public health workforce that possesses the knowledge, skills, and abilities to respond to any disaster or public health emergency in a timely and appropriate manner. The level of readiness and willingness to participate is critical to the success of any large-scale disaster response. The role of healthcare professionals across a broad range of specialties and during all phases of a disaster should be understood as disaster competence will be critical to population outcomes. The absence of a clearly articulated vision and framework for disaster education is not without consequences. In conducting interviews regarding nursing programs as well as with experts we have found that there is indeed an absence of such frameworks and education and have created a toolkit to help address gaps.
In addition to discussing the developed toolkit we will examine the materials currently covered by universities, and discuss research on this topic.
Pricing and CE Credit
This webinar is free and open to everyone including non-members, communities of interest, practice representatives, and AACN member schools including deans, faculty, staff and students.
Continuing Education Credits:
Eligible attendees may receive one continuing nursing education (CNE) contact hour for participating in this webinar. The American Association of Colleges of Nursing (AACN) is an accredited CNE-provider by the American Nurses Credentialing Centerís Commission on Accreditation.
Speakers
| Name | Organization | Speaking At |
| --- | --- | --- |
Speakers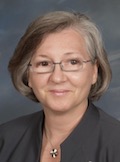 Roberta Proffitt Lavin, PhD
Associate Dean for Academic Programs
University of Missouri-Saint Louis
Roberta Lavin, PhD, FNP-BC, FAAN is professor and associate dean for academic programs at the University of Missouri-St. Louis, College of Nursing. Dr. Lavin has extensive experience in organizational and programmatic development and management, including previous administrative and academic appointments while serving as a U.S. Public Health Service officer. Roberta is an expert in policy impacting nursing and emergency management. She has a diverse background having held high-profile public service positions, including director of the secretary's operations center for the Department of Health and Human Services, chief of staff for the Assistant Secretary for Preparedness and Response, director of the Office of Human Services Emergency Preparedness and Response, and Designated Federal Officer to the National Commission on Children and Disasters. She holds graduate degrees in emergency/disaster and in nursing.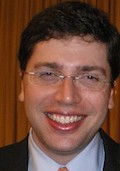 Daniel Barnett, MD
Associate Professor
Bloomberg School of Public Health
Johns Hopkins University
Daniel Barnett, MD, MPH is an Associate Professor in the Department of Environmental Health & Engineering at the Johns Hopkins Bloomberg School of Public Health, where he has a joint appointment in the Department of Health Policy and Management and is on the Core Faculty of the Office of Public Health Practice and Training. Dr. Barnett is the Principal Investigator of the HRSA-funded Mid-Atlantic Regional Public Health Training Center at Johns Hopkins. His research interests include evidence-based approaches to enhance public health emergency preparedness, response, and recovery systems. He previously worked at the Baltimore City Health Department's Office of Public Health Preparedness and Response, where he conducted disaster preparedness training activities for the department's workers. He received his MD degree from The Ohio State University College of Medicine and Public Health; his MPH degree was earned at The Johns Hopkins Bloomberg School of Public Health and he is a graduate of the Johns Hopkins General Preventive Medicine Residency Program.
Location Information
Washington, DC
Continuing Education