Part Three: Synthesis and Writing the Literature Review
12:00-1:00 pm (ET)
Webinar Overview
During this third and final session of the three part series on the art and science of developing a literature review, the speakers will focus on organizing, analyzing, and interpreting the literature. Finally, the speakers will close out this series discussing the dissemination of the literature.
Objectives:
Describe the literature review analysis process.
Explore the qualitative art of synthesis.
Identify methods of dissemination of review data.
Focus on writing a literature review article.
Three Part Webinar Series - The Art and Science of Developing a Literature Review
This Webinar is hosted by the Graduate Nursing Student Academy (GNSA). For more information on the GNSA, visit www.aacnnursing.org/GNSA.
Pricing and CE Credit
This webinar is free to deans, faculty, staff and students from AACN member schools of nursing. All non-member audiences will be required to pay a $59 webinar fee. 
Continuing Education Credits:
Eligible attendees may receive one continuing nursing education (CNE) contact hour for participating in this webinar. The American Association of Colleges of Nursing (AACN) is an accredited CNE-provider by the American Nurses Credentialing Center's Commission on Accreditation.
Speakers
| Name | Organization | Speaking At |
| --- | --- | --- |
Speakers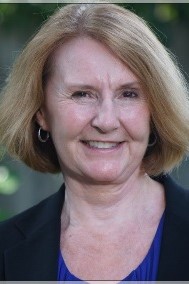 Wyona M. Freysteinson, PhD, MN
Associate Professor
Nelda C. Stark College of Nursing
Texas Woman's University
Dr. Wyona Freysteinson teaches several classes in the Master of Science and DNP/PhD nursing programs. She is a 2014-2015 Sigma Theta Tau Nurse Faculty Leadership Scholar. She is the current president of STTI Beta Beta chapter, vice-president and founder of Women with Disabilities Empowerment Forum, and a Director of Parish Nursing.
In 2009, Dr. Freysteinson published an integrative review of therapeutic mirror interventions. This review was unique in that the therapeutic use of the mirror varied tremendously across disciplines. That review inspired a body of scholarship focusing on body image and the mirror viewing experience for individuals who have suffered disfigurement due to trauma or surgery. Working with multi-disciplinary, multi-agency teams, this work has led to sensitive nurse-led body image communications and interventions.
Dr. Freysteinson has taught a literature review course to PhD nursing students for seven years. Using Dr. Freysteinson's scholarly writing and synthesis techniques, her students have successfully published literature reviews in peer-reviewed journals.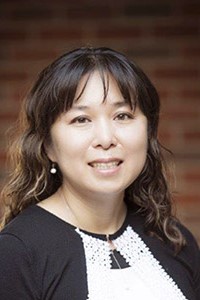 Mikyoung Lee, PhD, RN
Associate Professor
Nelda C. Stark College of Nursing
Texas Woman's University
Dr. Mikyoung Lee has taught courses of the research process, data analysis, nursing leadership and systems, nursing theory, and nursing informatics for BSN honors, MSN, DNP, and PhD students since 2009.
Her research has focused on the development and implementation science of the health information technology (HIT) applications for nursing data acquisition, information exchange, and nursing effectiveness measurements. Dr. Lee has developed an automated mapping software to transform nursing narratives into quantifiable nursing interventions and outcomes in standardized nursing terminologies. She also developed a mobile application for nursing handoff and conducted its feasibility testing. With the claims data collected from 108 North Texas Hospitals, Dr. Lee with her interdisciplinary informatics research team, has been working on building the infrastructure of the database and analytics. She has worked on several big nursing science projects with national research working groups. She has been interested in consumer health informatics to enhance laypersons' knowledge and skills of health promotion management as well as to expand the role of nurses. Regarding the literature review teaching and research, she has taught systematic searching strategies, effective library database management and focused synthesis of the literature. Under Dr. Lee's supervision, her students have successfully presented several systematic literature review projects, such as reviews of predictive modeling in adolescent mental health issues and mHealth applications in nursing, at national and international professional conferences. She recently published a review of instruments and taxonomy of workplace bullying in healthcare organizations. She is leading a systematic literature review project with interprofessional informatics faculty research team at TWU. She is conducting a review of risk prediction and segmentation models for population health and another analysis of the mHealth app for pain management in collaboration with national big data working groups.
Dr. Lee has been actively involved in diverse service activities at multiple levels; she had served as a faculty counselor for the Sigma Theta Tau International Alpha Chapter and nursing research committee at the community hospitals. She has been serving as a reviewer in several grant proposal review committees, an editorial reviewer of manuscripts of various journals, and abstracts for conferences of national/international organizations.
Location Information
AACN
Washington, DC 20036
Continuing Education