CNL Exam Review Course Institutional License Fee
Out of Stock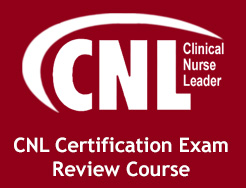 Select List:

An institutional license for use by up to 20 users (students or faculty).
Product Details
Developed by practicing CNLs and academicians, the course will be offered in 12 modules and may be used by individuals preparing for CNL certification or by other healthcare professionals seeking contact hours. With each module, you will have 24/7 access. Successful completion will require reviewing the entire presentation, passing an assessment, and completing an evaluation.
Shipping and handling does not apply to this product.
Additional Product Photos