Creation of a Dual PhD/DNP Program: Transforming Doctoral Education
Webinar Description
Nurses are at the forefront of change in the healthcare arena and a terminal degree in nursing is recommended to conduct original research and to make system level practice changes. This new degree option, the new Doctor of Nursing Practice/Doctor of Philosophy dual degree, combine both sets of competencies. Graduates will be prepared to conduct clinical research, teach, perform implementation science, impact national policy, and make high level system change.
Objectives:
Explain the conceptual need for a joint DNP/PhD Program
Describe the development process of this new program
Outline the implementation process and recommendations for the future
Speaker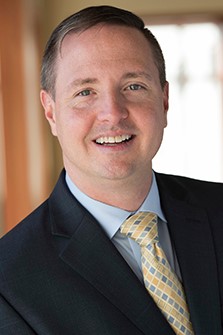 Jason Farley, PhD, AACRN, FAAN
Associate Professor, Johns Hopkins School of Nursing
Director, PhD, DNP/PhD and Post-Doctoral Studies
Director, The REACH Initiative
Dr. Jason Farley is an associate professor at the Johns Hopkins School of Nursing and a nurse practitioner in the Division of Infectious Diseases within the Johns Hopkins AIDS Service. He holds adjunct faculty appointments at the University KwaZulu-Natal in Durban, South Africa, and the University of Technology in Sydney, Australia. Dr. Farley's research seeks to optimize the prevention and management of HIV infection with a particular emphasis on drug-resistant tuberculosis among persons with HIV in international settings. His work is supported through NIH, CDC-SA, HRSA, Global Fund for AIDS, TB and Malaria as well as many others. Through coordination and capacity development of an international team, Dr. Farley has led the development and scale-up of a program to enhance diagnosis, linkage, and retention in care for patients with drug-resistant TB/HIV co-infection. This includes the development of a smartphone application known as miLINC. In the U.S., he is a leader in pre-exposure prophylaxis, working with the Baltimore City Health Department to implement a citywide initiative to increase access and retention of PrEP services in men who have sex with men. Through this effort, Dr. Farley has led the development of a smartphone application known as PrEPme, which will be implemented across Maryland. He is the Johns Hopkins HIV Prevention Trials Network site leader within the Hopkins School of Medicine and founder of the REACH Institute of the School of Nursing. He is president of the Association of Nurses in AIDS Care (ANAC), the world's largest HIV-focused nursing organization.
Pricing and CE Credit
This webinar is free to deans, faculty, staff and students from AACN member schools of nursing. All non-member audiences will be required to pay a $59 webinar fee. 
Continuing Education Credits
Eligible attendees may receive one continuing nursing education (CNE) contact hour for participating in this webinar. The American Association of Colleges of Nursing (AACN) is an accredited CNE-provider by the American Nurses Credentialing Center's Commission on Accreditation.
Site Maintenance
Our system is currently down for scheduled maintenance. Your member services will be available again shortly. Please check back soon.