COVID-19: Update from Nursing Leadership on the Front Lines
Webinar Details & Objectives
COVID-19 pandemic has instigated unprecedented challenge globally, nationally, and specifically to the nursing. Nursing excellence remains at the front lines of the pandemic, having a transformative impact on the health of the nation. This presentation provides an update on the global and national status of the COVID-19, and evidence based implications for nursing practice.
NOTE: Please view the webinar through the button below.
Webinar Resources
Register for the other COVID-19 related webinars, listed below:
These webinars are free and open to the public. There is an attendance limit at 1,000 attendees. Recordings of the webinars will be available soon after the webinars air.
Panelists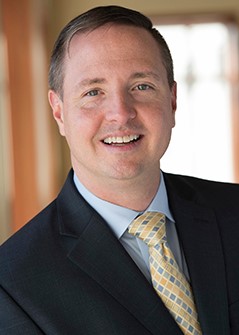 Jason E. Farley, PHD, MSN, MPH, RN, FAAN, ANP-BC, AACRN
Professor
Director, PhD Program / REACH Initiative
Co-Director Clinical Core, Hopkins Center for AIDS Research
Past President, Association of Nurses in AIDS Care (ANAC)
Professor Jason Farley is a nurse practitioner for the Division of Infectious Diseases AIDS Service within the Johns Hopkins School of Medicine. His portfolio of research includes the development of multi-component interventions designed to improve HIV treatment and prevention across the cascade of care. Through innovative technological solutions, improvements and advancement of task-sharing approaches, or nurse and/or peer case management interventions, Dr. Farley's work has a large clinical impact on care and prevention of HIV and tuberculosis.
Learn more on the Johns Hopkins University Website.
Pricing and CE Credit
This webinar is free to deans, faculty, staff and students from AACN member and nonmember schools.
Continuing Education Credits
CE will not be offered for this webinar.
Site Maintenance
Our system is currently down for scheduled maintenance. Your member services will be available again shortly. Please check back soon.