Strategic Diversity Leadership & Culturally Relevant Decision-Making During COVID-19
Webinar Details & Objectives
The COVID-19 pandemic thrust us into a reality for which we were unprepared. Over the last few months, we have had to find effective and inclusive ways to work together, teach students, and lead teams in the virtual space. Join Dr. Damon A. Williams, author of the best-selling Strategic Diversity Leadership: Activating Change and Transformation in Higher Education, as he shares insights, innovative best-practices, strategies, and solutions to help you navigate through -- and thrive within -- the current uncertainty of this time as individuals, leaders, and professionals. By leveraging national data, introspective stories, and the pragmatic voice that can only come from having led diversity, equity, and inclusion-related organizational change efforts at all levels of leadership, this session will empower, educate, and inspire hope in all who attend.
This webinar is co-hosted with the National League for Nursing.
NOTE: Please view the webinar through the button below.
Webinar Resources
View the On-Demand COVID-19 related webinars, listed below:
These webinars are free and open to the public. There is an attendance limit at 3,000 attendees. Recordings of the webinars will be available soon after the webinars air.
Speaker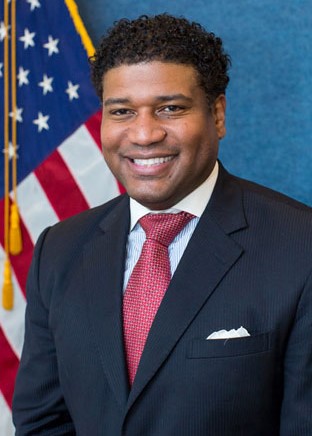 Damon A. Williams, PhD
Chief Catalyst
National Inclusive Excellence Leadership Academy (NIXLA)
Chief Catalyst
National Inclusive Excellence Leadership Academy (NIXLA)
Center for Strategic Diversity Leadership & Social Innovation,
Senior Scholar & Innovation Fellow, Wisconsin's Equity & Inclusion (Wei) Laboratory, University of Wisconsin-Madison
Author of the best-selling Strategic Diversity Leadership: Activating Change and Transformation in Higher Education
Senior vice president and chief educational and youth development officer for the world's largest and oldest youth development organization, the Boys and Girls Clubs of America (BGCA). He formerly served as Associate Vice Chancellor, Vice Provost and Chief Diversity Officer at the University of Wisconsin-Madison. He was also a member of the faculty in the Department of Educational Leadership and Policy Analysis. He leads a dedicated CDO division and has worked with over 300 organizations interested in developing cutting-edge social sector capabilities. His professional focus is in the areas of strategic planning, leadership development, chief diversity officer design, establishing dedicated diversity infrastructures, change management, youth development, program evaluation, establishing evidenced based programs, and assessing educational outcomes.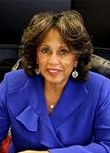 Beverly Malone, PhD, RN, FAAN
Chief Executive Officer
National League for Nursing
Under Dr. Malone's leadership, NLN advanced the science of nursing education by promoting greater collaboration among stakeholders, increasing diversity in nursing and nursing education, and advancing excellence in care for patients. Dr. Malone's distinguished career has mixed policy, education, administration, and clinical practice, including as federal deputy assistant secretary for health under President Bill Clinton.
As a reviewer, she contributed to the groundbreaking IOM report, "The Future of Nursing: Leading Change, Advancing Health," and served on the Minority Health Federal Advisory Committee. She has also received more than 20 honorary doctorates.
She has been ranked several times as one of the 100 Most Influential People in Healthcare by Modern Healthcare, which also has honored her as one of the Top 25 Women in Healthcare. Learn more on the NLN website.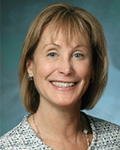 Deborah Trautman, PhD, RN, FAAN
Chief Executive Officer and President
American Association of Colleges of Nursing
Deborah Trautman, PhD, RN, FAAN, assumed the role of President and Chief Executive Officer of the American Association of Colleges of Nursing (AACN) in June 2014. Formerly the Executive Director of the Center for Health Policy and Healthcare Transformation at Johns Hopkins Hospital, Dr. Trautman has held clinical and administrative leadership positions at the University of Pittsburgh Medical Center and the Johns Hopkins Medical Institutions. She also served as the Vice President of Patient Care Services for Howard County General Hospital and as Director of Nursing for Emergency Medicine at the Johns Hopkins Hospital. She has held a joint appointment at the Johns Hopkins University School of Nursing.
Pricing and CE Credit
This webinar is free to deans, faculty, staff and students from AACN member and nonmember schools.
Continuing Education Credits
CE will not be offered for this webinar.
Site Maintenance
Our system is currently down for scheduled maintenance. Your member services will be available again shortly. Please check back soon.