National Study on Civility and Incivility in Academic Nursing: Lessons from the Field
Webinar Details & Objectives
Incivility, bullying, gaslighting, and other forms of workplace aggression damage relationships, threaten quality of life, cause harm and contributes to mental and physical health conditions to all in involved. Moreover, incivility in nursing education can have a ''spill-over'' effect into the practice environment and negatively impact worker and patient safety. This thought-provoking session provides a deepened and empirical understanding of faculty and administrator incivility and offers a variety of evidence-based strategies to build and sustain healthy academic work environments and cultures of belonging.
Objectives:
Describe civility within the context of diversity, equity, and inclusion.

Discuss findings from a 2020 national study regarding faculty and administrator perspectives on civility and incivility in academic nursing.

Explore evidence-based strategies to foster civility, healthy work environments, and cultures of belonging.
Speaker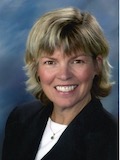 Cynthia Clark, PhD, RN, ANEF, FAAN
Professor Emeritus
Boise State University
Dr. Cynthia Clark is the Founder of Civility Matters LLC, Professor Emeritus at Boise State University, and a fellow in the American Academy of Nursing and the NLN Academy of Nursing Education. Her seminal work on fostering civility has brought national and international attention to the controversial issues of incivility in academic and practice environments. Her theory-driven interventions, empirical measurements, theoretical models, and reflective assessments provide best practices to create healthy workplaces around the globe.
Dr. Clark's many awards include 3-time recipient of the Most Inspirational Professor Award, NLN Excellence in Educational Research Award, Journal of Nursing Education Christine A. Tanner Scholarly Writing Award, Elizabeth Russell Belford Award for Excellence in Education, awarded by Sigma Theta Tau, and the AACN John P. McGovern Lectureship Award.
Dr. Clark's current research includes bridging the education-practice gap to create positive work cultures; designing and testing empirical instruments; integrating civility and inclusion into nursing curricula; and conducting intervention studies to measure the effectiveness of cognitive rehearsal. Her presentations number in the hundreds, her publications have appeared in a broad range of peer-reviewed and open-access venues, and her empirical instruments have been translated into 16 languages and used in more than 30 countries. Her book, Creating and Sustaining Civility in Nursing Education is a must-read for all educators and healthcare professionals. Dr. Clark's upcoming book, Core Competencies of Civility for Nursing and Healthcare will be available Spring 2022.
Pricing and CE Credit
This webinar is free to deans, faculty, staff and students from AACN member schools of nursing. All non-member audiences will be required to pay a $59 webinar fee.
Continuing Education Credits
Eligible attendees may receive one continuing nursing education (CNE) contact hour for participating in this webinar. The American Association of Colleges of Nursing (AACN) is an accredited CNE-provider by the American Nurses Credentialing Center's Commission on Accreditation. The Association of Schools and Programs of Public Health (ASPPH) works with the National Board of Public Health Examiners (NBPHE) to provide CPH credits.
Site Maintenance
Our system is currently down for scheduled maintenance. Your member services will be available again shortly. Please check back soon.