Competency-Based Online Graduate Nursing Education: Instructional Design and Delivery
Sponsored by AACN's Faculty Leadership Network.
Webinar Details & Objectives
With the publication of the new AACN Essentials and the rise of graduate competency-based nursing education, nurse educators must rethink course design and delivery. Attendees will explore practical, evidence-based instructional design strategies used to create the optimum teaching and learning experience for students, faculty, and leadership. This webinar will offer real world examples for collaboratively meeting online design and delivery challenges.
Objectives:
Differentiate between instructional design and delivery (a shared language).
Apply evidence-based instructional design strategies for consistency in competency-based graduate nursing education.
Select evidence-based instructional design strategies for sustainability in competency-based graduate nursing education.
Speakers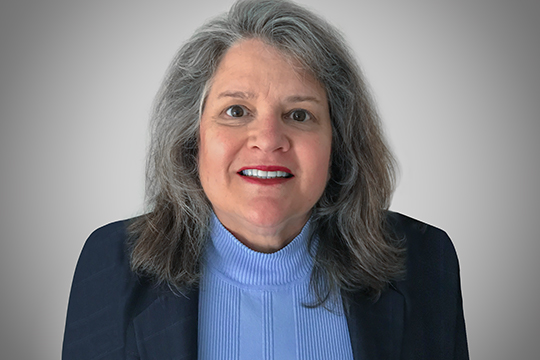 Tami J. Rogers, PhD, DVM, MSN, CNE
Professor of Nursing, Curriculum QA/Course Development
Rasmussen University
Dr. Tami J. Rogers holds a Bachelor of Science in Nursing (BSN) from Florida State University, a Master's of Science in Nursing in Nursing (MSN) from the University of Phoenix, a Doctorate of Veterinary Medicine (DVM) from Auburn University, and a Ph.D. in Education with a specialization in Nursing Education from Capella University. Tami practiced as a small animal Veterinarian for 12 years before transitioning to nursing, where her clinical background in nursing focused on the adult population in open-heart surgical recovery. Since 2003 Tami has served as Nurse Educator and Curriculum Manager at the Associates, Bachelors, Masters, and Doctoral levels. Currently, she manages quality assurance and course development for the School of Nursing Curriculum Team. Dr. Rogers holds a specialty certification as a Certified Nurse Educator (CNE) and has presented findings from research and evidence-based interventions at local and national conferences, including Sigma Theta Tau Annual Research Day, National League for Nursing Summit, and the American Association of Colleges of Nursing BSN and MSN Conferences. Her current research interests include perceived self-efficacy for information literacy among faculty and students and use of embedded information literacy activities in nursing education, alignment of ACRL nursing information literacy competency standards to EBP competencies at undergraduate and graduate levels, meaningful evaluation strategies and feedback for the DNP specialty clinical practice experience, and cognitive and emotional impacts of graduate competency-based education.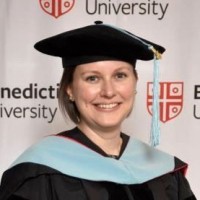 Becky Costello, EdD
Director of Instructional Design
Rockford Public Schools
Dr. Becky Costello has been designing online learning for adults for over ten years. Her research area of interest is the impact of online faculty training on learning communities. In her current role, she designs professional learning opportunities for teachers and other certified staff at a large, urban public school district in Northern Illinois. She takes great pride in the collaborative relationships she builds with stakeholders in the instructional design process. Though she is not a nurse, she is invested in understanding the regulatory challenges, student and faculty experience, and other key aspects of online nursing course and program quality.
Pricing and CE Credit
This webinar is free to deans, faculty, staff and students from AACN member schools of nursing. All non-member audiences will be required to pay a $59 webinar fee.
Continuing Education Credits
Eligible attendees may receive one continuing nursing education (CNE) contact hour for participating in this webinar. The American Association of Colleges of Nursing (AACN) is an accredited CNE-provider by the American Nurses Credentialing Center's Commission on Accreditation.
Site Maintenance
Our system is currently down for scheduled maintenance. Your member services will be available again shortly. Please check back soon.