Exploring Anti-Racism in Health Professions Education
Webinar Details
Join the Academic Partnerships to Improve Health (APIH) (American Association of Colleges of Nursing, Association of American Medical Colleges, Association for Prevention Teaching and Research, Association of Schools and Programs of Public Health) and Interprofessional Education Collaborative (IPEC) as they host a discussion exploring anti-racism and diversity, equity, and inclusion (DEI) across the spectrum of health professions education. The panelists will discuss what it will take to eliminate racism and discrimination in health professions' curricula and learning environments. This discussion will provide the audience with ideas and insights for initiating, enhancing and sustaining efforts to prepare future public health and healthcare leaders to advance racial equity.
Objectives:
Describe the relationship between anti-racism, health equity, and diversity, equity, and inclusion in the context of health professions education.
Analyze existing curriculum to ensure preparation of a public health and healthcare workforce to advance racial equity
Evaluate effective strategies for creating anti-racist, equitable and inclusive learning environments.
This webinar is funded by the Centers for Disease Control and Prevention's Academic Partnerships to Improve Health.
To register:
For AACN Members, click on the "Register" button on the left side of the screen.
For Non-AACN members, click on the registration button below.
Speakers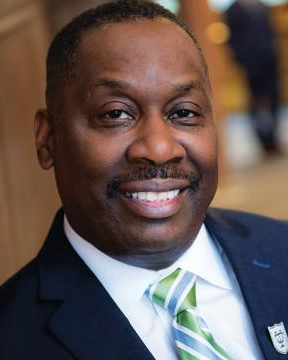 Thomas A. LaVeist, PhD
Dean
Tulane University School of Public Health and Tropical Medicine
Thomas A. LaVeist was appointed dean of the Tulane University, School of Public Health and Tropical Medicine in July 2018. Previous to that he served as chairman of the Department of Health Policy and Management at the George Washington University (GWU), Milken Institute School of Public Health. He joined GWU after 25 years on the faculty of the Johns Hopkins Bloomberg School of Public Health where he was the William & Nancy Richardson Professor in Health Policy and Founding Director of the Hopkins Center for Health Disparities Solutions. He received his bachelor's degree from the University of Maryland Eastern Shore, his doctorate degree from the University of Michigan and completed postdoctoral studies in gerontology and Health Management & Policy at the Michigan School of Public Health. Dr. LaVeist's research focuses on health equity, having conducted major studies of cultural competency in healthcare, social determinants of health, and health policy analysis. In addition to his extensive record of publication in scientific journals, he has written for NEWSWEEK MAGAZINE, BALTIMORE SUN, and other mass media outlets. He has authored or edited six books, and is executive producer, and narrator for THE SKIN YOU'RE IN, a documentary series about racial inequalities in health that is currently in production. His research has been funded by the National Institutes of Health, Center for Disease Control, Department of Defense, Commonwealth Fund, Robert Wood Johnson Foundation, Sage Foundation and the Agency for Healthcare Research.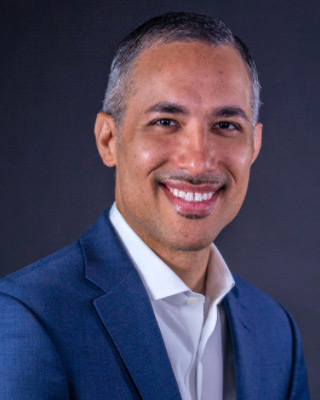 Daniel Dawes, JD
Director, Morehouse School of Medicine
Satcher Health Leadership Institute
Daniel E. Dawes is a widely respected healthcare and public health leader, health policy expert, educator, and researcher who serves as executive director of the Satcher Health Leadership Institute at Morehouse School of Medicine and a professor of health law, policy, and management. He is the author of two groundbreaking books, 150 Years of ObamaCare and The Political Determinants of Health, both published by Johns Hopkins University Press. Among his many achievements, he was an instrumental figure in developing and negotiating the Mental Health Parity Act, the Genetic Information Nondiscrimination Act, the Americans with Disabilities Act Amendments Act, and the Affordable Care Act's health equity-focused provisions, among other landmark federal policies, as well as the principal investigator for the nation's first health equity tracker, co-founder of the Health Equity Leadership and Exchange Network (HELEN), and co-principal investigator of the HHS National COVID-19 Resiliency Network. Professor Dawes is an elected member of the National Academy of Medicine and an elected fellow of the New York Academy of Medicine. He serves as an advisor to The White House COVID-19 Health Equity Task Force and an appointed member of the CDC's Advisory Committee to the Director.
Moderator: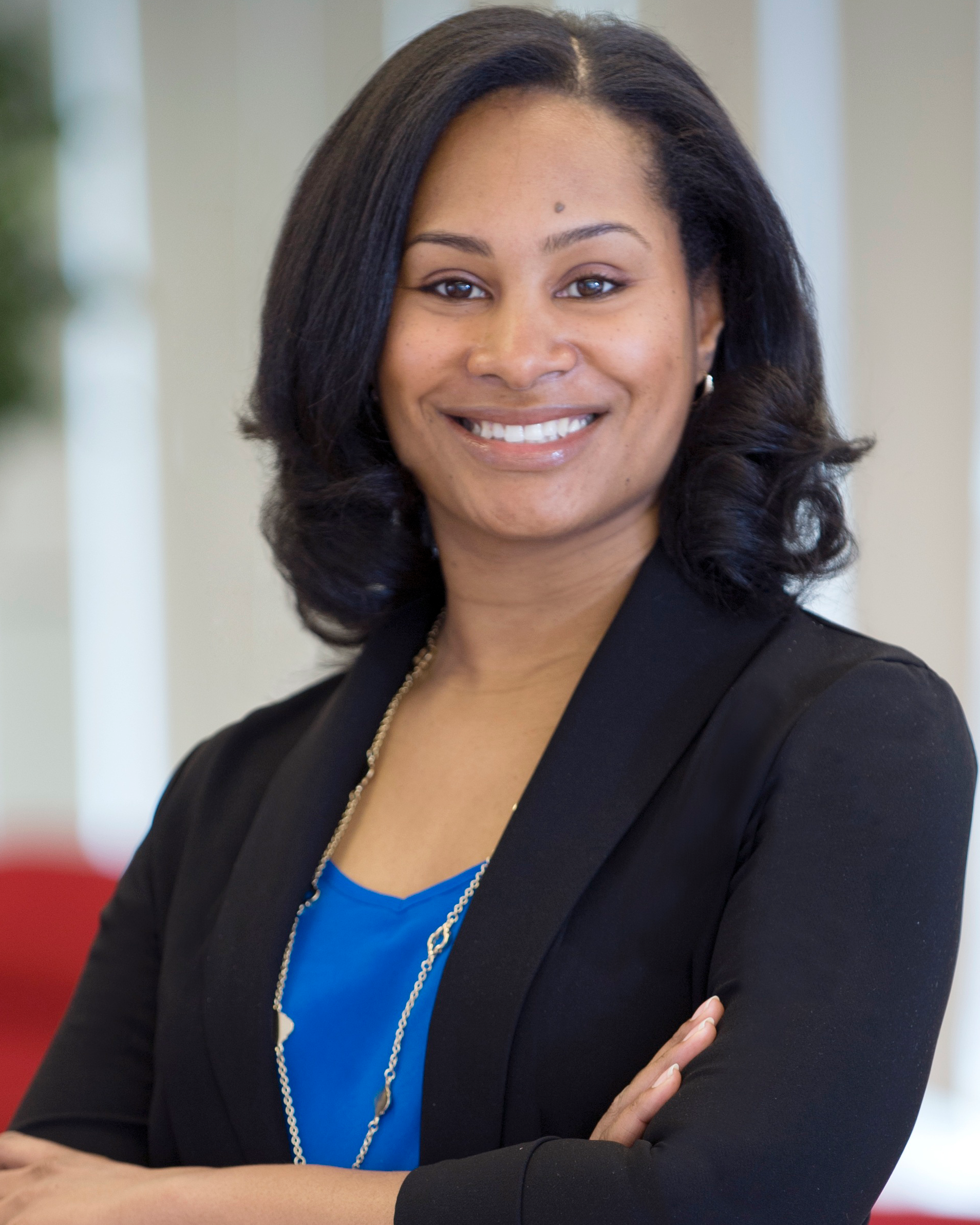 Malika Fair, MD, MPH
Senior Director, Equity and Social Accountability
Association of American Medical Colleges
Malika Fair is the Senior Director of Equity and Social Accountability at the Association of American Medical Colleges (AAMC). Dr. Fair develops programs and initiatives with multidisciplinary partners and local communities to advance equity, racial justice, population health, and accountability through a continuous equity improvement lens. Within the AAMC Strategic Plan, Dr. Fair leads one of the 10 action plans for the AAMC: Equipping Academic Medicine to be More Inclusive and Equitable. Within this action plan, Dr. Fair oversees the plan to address and eliminate racism within academic medicine. Her work assists the academic medicine community in becoming anti-racist leaders who acknowledge and understand systemic racial inequities and cultivate evidence-based policies and practices that promote racial justice and equity in our communities, education and research institutions, and health care systems. Dr. Fair is also an Associate Clinical Professor in the Department of Emergency Medicine of The George Washington University. She is the Vice Chair of the Advisory Board of the Griffith Leadership Center within the University of Michigan School of Public Health and Department of Health Management and Policy and serves on the Fiscal Control Board of Directors for United Medical Center in Washington, DC. In 2019, Dr. Fair was selected to serve on the Mayor's Commission on Healthcare Systems Transformation for the District of Columbia and to be included in the 40 Under 40 Leaders in Minority Health by the National Minority Quality Forum. Dr. Fair completed her residency training and chief residency at Carolinas Medical Center in Charlotte, NC. She received her medical and Master of Public Health degrees from the University of Michigan and Bachelor of Science from Stanford University.
Pricing and CE Credit
This webinar is free to all.
Continuing Education Credits
Eligible attendees may receive one continuing nursing education (CNE) contact hour for participating in this webinar. The American Association of Colleges of Nursing (AACN) is an accredited CNE-provider by the American Nurses Credentialing Center's Commission on Accreditation.
One Certified in Public Health (CPH) Recertification Credit may be earned at this event. The Association of Schools and Programs of Public Health (ASPPH) works with the National Board of Public Health Examiners (NBPHE) to provide CPH credits.
Site Maintenance
Our system is currently down for scheduled maintenance. Your member services will be available again shortly. Please check back soon.