Integrating Population Health Competencies into Practice, Academia, and the Nursing Workforce
Hosted by the Faculty Leadership Network
Webinar Details
Learn more about population health initiatives deployed across the state of Connecticut from 2021-2023 in the areas of practice, academia, and the nursing workforce. Discover programs and strategies that can help to accelerate local efforts to meet population health needs.
Objectives:
Identify statewide initiatives launched by the Connecticut Center for Nursing Workforce to support population health competencies.
Explain the components of population health education at a nursing residency program at a Connecticut hospital.
Summarize the impact of the population health course at a state college in Connecticut.
Describe how the AACN Population Health Domain is integrated across initiatives.
Note: Recording of the webinar will be available soon after the webinar airs. Visit AACN's On-Demand Webinars to watch.
Speakers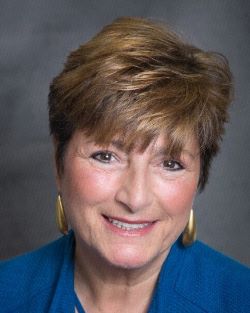 Marcia B. Proto, MEd, CAS
Executive Director
Connecticut Center for Nursing Workforce, Inc.
Marcia Proto enjoys a successful career in state and national association leadership, nursing education and workforce development, healthcare fundraising, and statewide coalition building. She is currently Executive Director for the Connecticut Center for Nursing Workforce (CCNW) as well as the owner of Marcia Proto Consulting, LLC.
Her life's work has involved connecting people through education and targeted skills training toward fulfilling career paths, particularly in the nursing field. In addition to her roles with the CCNW, she has held management positions at the Connecticut Hospital Association, Junior Achievement of South-East Connecticut, Flath & Associates Consulting, and the National League for Nursing.
Marcia has spent the past 25 years ensuring that the nursing workforce will meet the nation's growing healthcare needs by contributing to and engaging in state and national workforce development activities, including the Center to Champion Nursing in America, a national initiative funded by the Robert Wood Johnson Foundation in collaboration with AARP.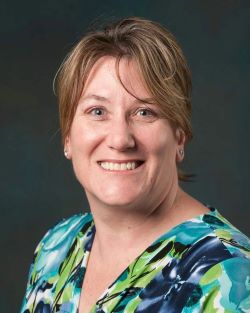 Catherine E. Johnson, PhD, RN, CNE, APHN-BC, RA, CPH
Assistant Professor in Nursing
Pacific College of Health and Sciences
Catherine (Kate) E. Johnson has been a registered nurse for 35 years and was the public health nurse in her community for 13 years (2008-2021). Dr. Johnson has taught Community/Population Health for over 8 years in traditional undergraduate and RN to BSN programs. She is certified in Advanced Public Health Nursing by the ANCC and in Public Health by the National Board of Health Examiners in 2022. In 2021, Dr. Johnson was a member of the Education and Professional Development Committee for the Association of Public Health Nurses, which focused on developing the Public Health Policy Cycle content for the New to Public Health (N2PH) Residency Program. She previously served on the Massachusetts Local Public Health Advisory Committee.
Dr. Johnson graduated from Keuka College in New York with a BSN, earned an MBA from Western New England College in Massachusetts, an MSN from American International College in Massachusetts, and a PhD in nursing education from Capella University in Minnesota.
Pricing and CE Credit
This webinar is free to deans, faculty, staff and students from AACN member schools of nursing. All non-member audiences will be required to pay a $59 webinar fee.
Continuing Education Credits
Eligible attendees may receive one continuing nursing education (CNE) contact hour for participating in this webinar. The American Association of Colleges of Nursing (AACN) is an accredited CNE-provider by the American Nurses Credentialing Center's Commission on Accreditation.
Site Maintenance
Our system is currently down for scheduled maintenance. Your member services will be available again shortly. Please check back soon.