Implementing a Substance Use Course into RN-BS Curriculum
Hosted by the Faculty Leadership Network
Webinar Details
This presentation provides an overview of integrating substance use content into an RN-BS curriculum. Substance use in the United States increased dramatically during the COVID-19 pandemic and is already alarmingly high, 13% of Americans reported beginning or increasing use of substances during this time to cope with pandemic associated stressors. Additionally, opioid deaths increased by 30% during this same period of time. Nurses care for patients experiencing substance use disorder (SUD) in every healthcare setting and historically nursing curriculum has not well-prepared students for caring for this vulnerable population. With the increase in substance use, nurses must be equipped with the knowledge to provide care for this vulnerable population.
Objectives:
Discuss the need for substance use education in nursing curricula.

Describe the integration and success of a substance use course into RN-BS curriculum.

Identify opportunities and resources for incorporating SUD into nursing education.

Share strategies on how SUD resources can be used to prepare students to address SUD in practice.

Share anonymous student feedback about the value of the course.
Note: Recording of the webinar will be available soon after the webinar airs. Visit AACN's On-Demand Webinars to watch.
Speakers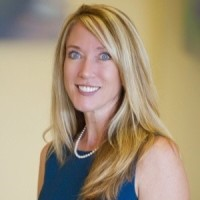 Darci McCall, PhD, RNC-OB, C-EFM
Clinical Associate Professor
Boise State University School of Nursing
Dr. McCall has been a nurse for 13 years, working primarily in the maternal-child setting. She earned her BSN from Idaho State University, her MSN from Jacksonville University, and her PhD in Nursing Education from the University of Northern Colorado. She discovered her passion for nursing education when she became a clinical instructor working with students in OB, NICU, and pediatrics. She was hooked and in 2015, she moved into a full-time faculty role at Boise State University. Having taught in a variety of settings at Boise State, she currently teaches in the RN-BS completion track program, where she is the lead faculty for several courses. Dr. McCall is passionate about nursing education and helping students learn and apply new information in every setting.
Dr. McCall's research interests focus on substance use, specifically marijuana, during pregnancy and the stigma surrounding its use. Her interest in substance use disorder stems from her work in different hospital systems providing care to patients experiencing addiction and substance use disorder during pregnancy and as a faculty member working with students who care for this vulnerable population.
Dr. McCall has earned certifications in Inpatient Obstetric Nursing, Electronic Fetal Monitoring and is a Fetal Heart Monitoring Instructor. She is a member of the NCC's Inpatient Obstetric Content Team, Inpatient Obstetric Item Writing Team, and the Inpatient Obstetrics Standard Setting Committee. She strongly advocates for SUD recognition, treatment, recovery, and educating nurses to care for this population compassionately and effectively.
Pricing and CE Credit
This webinar is free to deans, faculty, staff and students from AACN member schools of nursing. All non-member audiences will be required to pay a $59 webinar fee.
Continuing Education Credits
Eligible attendees may receive one continuing nursing education (CNE) contact hour for participating in this webinar. The American Association of Colleges of Nursing (AACN) is an accredited CNE-provider by the American Nurses Credentialing Center's Commission on Accreditation.
Site Maintenance
Our system is currently down for scheduled maintenance. Your member services will be available again shortly. Please check back soon.